Fragmenter
Fragmenter is a realtime animation app to make moving images, built around a unique looping animation engine. You can make abstract kaleidoscopic animations in seconds, or make longer animations, bringing to life your drawings. Fragmenter's live-drawing features make it a perfect tool for a vj with drawing skills. You can also sync the animation with music and make videos that have an unconventional hand-made look.
Main features of the last public version:
cross-platform: working on android, windows, mac
symmetry modes to make easily kaleidoscope/mandala animations (Lite mode: limited number of symmetries)
realistic pen emulating pressure or in case of capable device (e.g., thinkpad tablet, samsung note) using real pressure info of the pen
fast animating engine
multiple layers, with three different functions (background, loop and infinite layer)
save/load layers (Pro version: 9 slots per layer, Lite version: only 2 slots per layer)
adjustable pen size, pen color, pen brush, background color (Lite version: 10 colors only, less brushes)
video tutorials
phone, tablet, hd compatible
minimal permission requirements, no ads
Longtitle Productions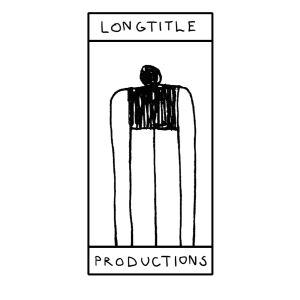 I am Balázs Keszegh, the person behind Longtitle Productions. Currently the focus is on developing Fragmenter and the game Ikonomikon. To develop Fragmenter and other stuff I use Gideros, a very friendly open-source cross-platform SDK. For more info see the Longtitle Productions homepage.
Miracle
Miracle is an art collective without which Fragmenter wouldn't be what it is. Also, Longtitle Productions is a small subset of Miracle. Various members of Miracle are using Fragmenter in live performances, in particular Diego Verastegui and Benjamin Efrati.
Contact
Subscribe to our newsletter and we will keep you updated about future versions and other news.
If you have any questions or comments about Fragmenter or anything related, please contact us at "longtitlepro at gmail dot com".