2022 June 30
New Fragmenter version
After a complete rewrite of the user interface, the latest Fragmenter is more usable than ever before. Also, this is the first time it is available on itch.io.
To celebrate this we share with you a showreel made by Diego Verastegui:


While it was still made with the previous version of Fragmenter, it nevertheless gives a good impression of what Fragmenter is capable of in the right hands.
2020 March 13
Fragmenter / Miracle event in Budapest
Recently Fragmenter was featured in multiple ways in the French Insitute, Budapest. First, there was a concert on 2020 January 30 by Benjamin Efrati and Wassim Halal during which Balazs Turai was creating live visuals using Fragmenter: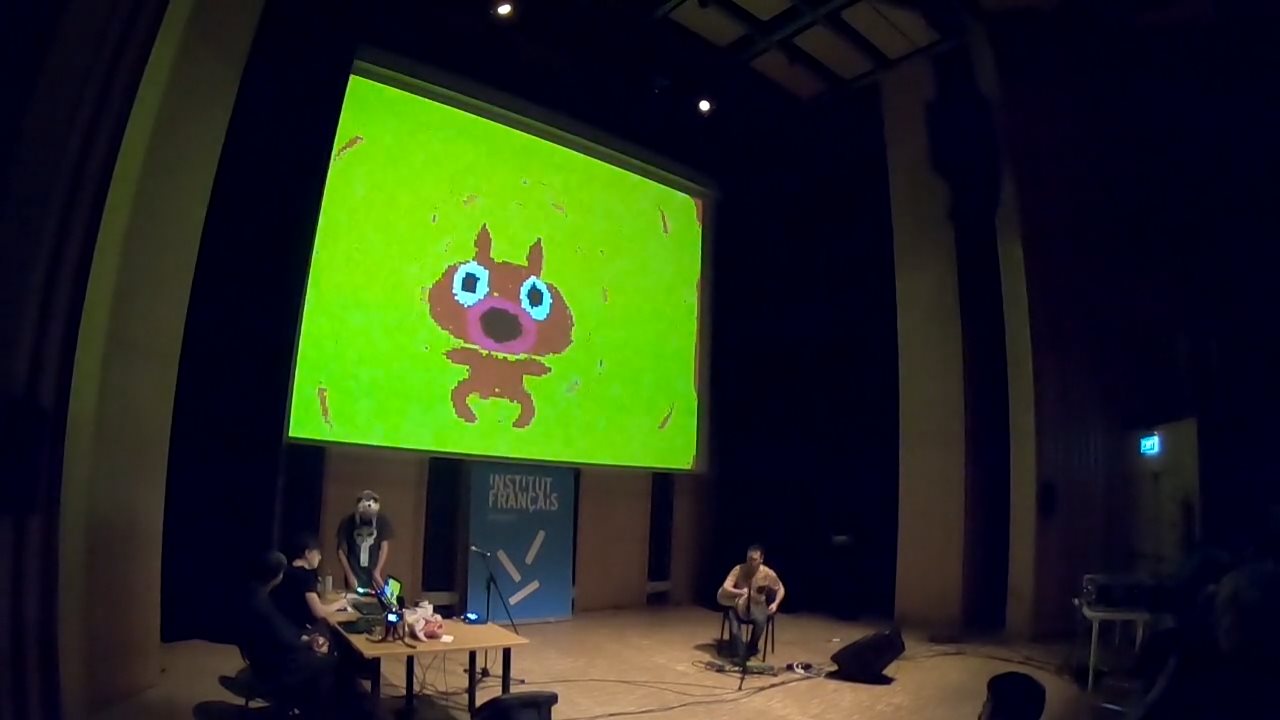 Then on 2020 February 01 there was an event in the French Insitute, Budapest, parallel to the Angoulême International Comics Festival. A main part of the event was an exhibition of the Miracle group with four items, out of which three features Fragmenter:
Huge prints of a new zine created by members of the Miracle group.
Fragmenter showreel documenting art events and pieces made by the Miracle group using Fragmenter, in particular by Diego Verastegui and Benjamin Efrati.
A computer on which people could try Fragmenter with my assistence, serving as a tiny improvised Fragmenter-workshop.
Exhibition of Xenofragmenter, the interactive piece from the past Xenoxenism exhibition, based on Fragmenter's engine.