2017 Dec 1
Our biggest news is that in the latest version of the desktop versions of Fragmenter finally it is possible to show the animation in another window, which can be set to fullscreen on a second monitor or a projector. So finally there is no need for additional software when using Fragmenter on a live event.
Also, we made an Artists section on our homepage to make it easier to find out more about the artists who work extensively with Fragmenter. Diego Verastegui, the first artist included there, recently made a cool compilation of his work made with Fragmenter:
2017 Nov 30
We are past the exhibition about Xenoxenism, here you can have a look at a short video documentation, where among others you can see people drawing upon their faces using a modified Fragmenter:
2017 Sept 28
On 2017 Oct 7 Miracle will present the exhibition Xenoxenism in Paris. It is centered around Xenoxenism and features an interactive work called XenoFragmenter based on Fragmenter that modifies and merges the image of the people in multiple stages. Have a look at the test session that happened earlier in Budapest:
2017 Apr 4
On 2017 Apr 1 we participated in the idea-market of ROM (Riders on the mall) where many new people could try out Fragmenter. During the event Balázs Turai made this trippy animation: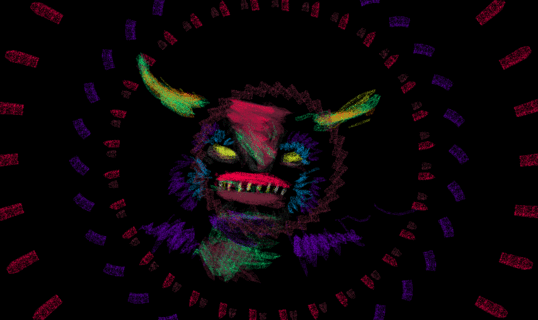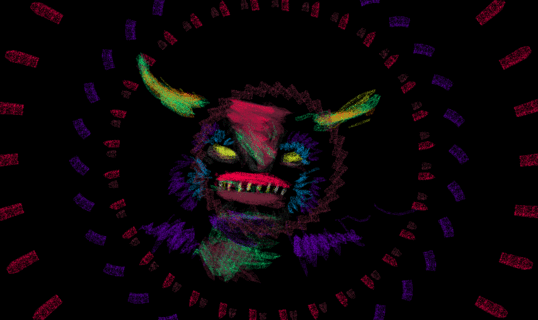 2017 Febr 3
We want to share with you how Open Broadcaster Software (OBS) is perfect to project portions of a Fragmenter window. This is probably the simplest and most effective way to hide the menu and other technicalities from your audience during a live Fragmenter event. With OBS you can even mix your Fragmenter drawings with any video, another vj app output or anything else you can imagine. Highly recommended to use with Fragmenter.

There were also new events pushing further the limits of Fragmenter. First, check out this Miracle production with Diego drawing with Fragmenter:


Also check out a guest appearance by Benjamin Efrati and Diego Verastegui for the band Dorcelsius in Kyoto. They projected their Fragmenter live creations on a building:


2016 Sept 13
Check out the latest music video made by Diego Verastegui for music by Rhodes Tennis Court. It is nicely showcasing how cool stuff you can do with Fragmenter.
2016 Apr 13
Now you can use fragmenter even in your browser! Go and try Fragmenter out. Further new features, updated documentation and updated android versions are planned too.

Meanwhile, our Media section is constantly updated with new videos, see e.g. Diego Verastegui animating:
2015 Oct 09
First of all check out the collections of YouTube and Vimeo videos featuring Fragmenter among the Media, there are videos about recent events where Fragmenter was used.

But that's not all. Now that the desktop versions of Fragmenter are working, I've added two great new features (and more interesting things are to come). Note that so far these features are not publicly available, contact us if you are interested in using them (on android, windows or mac). The first is the possibility to use various brushes. The second is that now a running Fragmenter can behave like a remote control for another Fragmenter running on the same computer or even on the same local network. This way finally it's possible to give live presentations where you don't need to use the buttons and other controls on the projected Fragmenter but on another screen/another computer/phone etc., so the menus don't distract the audience anymore.

Check out a short demo made by János Hardi using the remote control feature. You can also spot the new brushes:
2015 Jan 18
The Kickstarter project to port Gideros Studio to desktop platforms (Windows and Mac) and Windows Phone was successful. This means that in about half a year you can enjoy Fragmenter on your PC (Win and Mac). Moreover, Fragmenter will also be available on the Raspberry Pi. As a gratitude to the supporters of the crowdfunding, among many other games and apps, Fragmenter Pro will be available for free on the Raspberry Pi.

&nbsp &nbsp will be available on

&nbsp &nbsp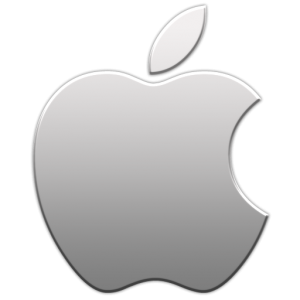 &nbsp &nbsp

2014 Aug 09
Today, on 2014 Aug 09 Fragmenter was again featured at an event of Fogasház. A photo from the previous event: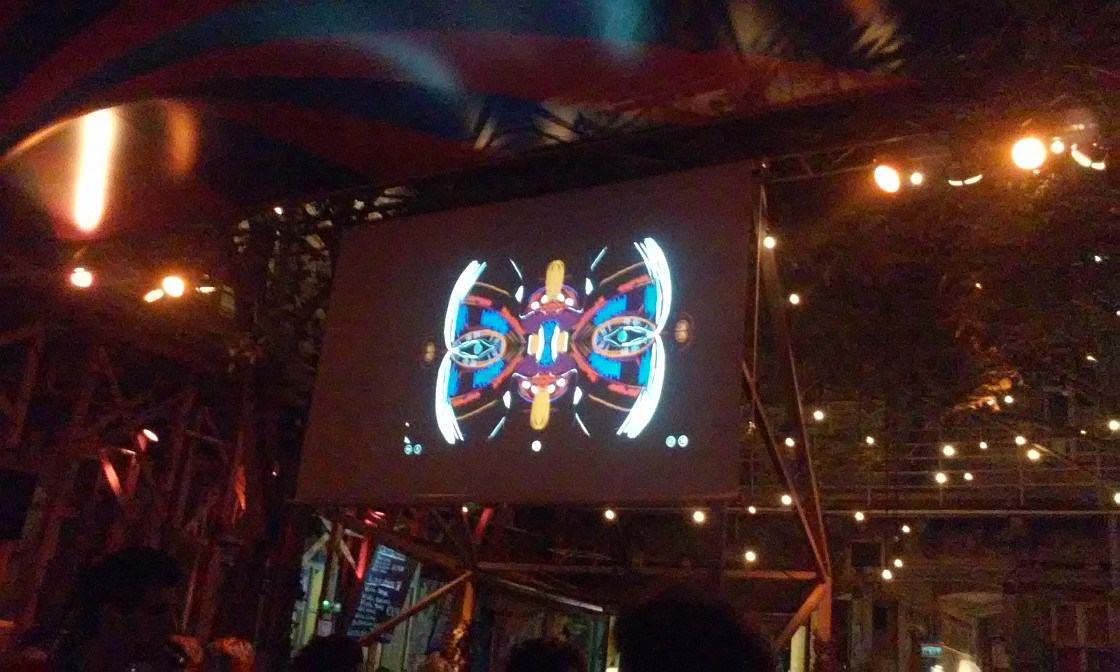 2014 July 16
On 2014 July 19 Fragmenter will be featured at an event of Fogasház.
2014 June 16
Fragmenter 2.1 is released on the Amazon App store, download it to try the new kaleidoscope/mandala making features.

What's new:
reflection and rotational symmetry modes: make animated kaleidoscopes/mandalas
RGB color chooser: now you can use any color you want
gui arrangement optimized for tablet size screens: you can reach all the tools with one click
complete user manual: now you can learn all the tricks about Fragmenter
2014 May 30
On 2014 Jun 14 Fragmenter will be featured at an event of Planetwatching.
2014 May 7
The amazing new mirroring/kaleidoscope/mandala feature is done and will be in the next release.
2014 May 3
There was a DJ-party in Müszi, Budapest where we used Fragmenter to make nice visuals, videos coming soon.